HVAC, Plumbing & Electrical Services in York, PA
HVAC, Plumbing & Electrical Services For Your Home & Business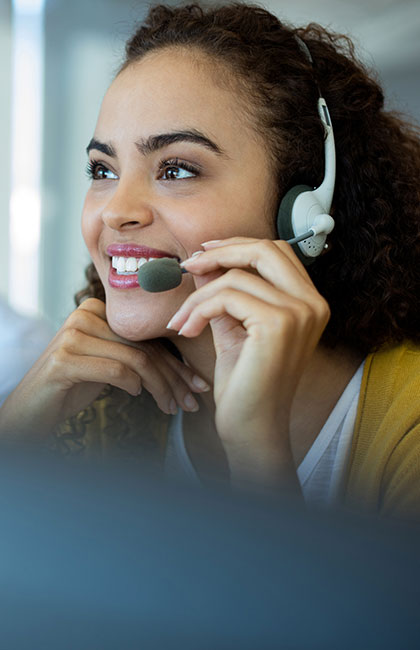 Have Questions? We're Here to Help!
Quality, Friendly Service in Central & Eastern PA
Top-Rated Home Service Providers in York, PA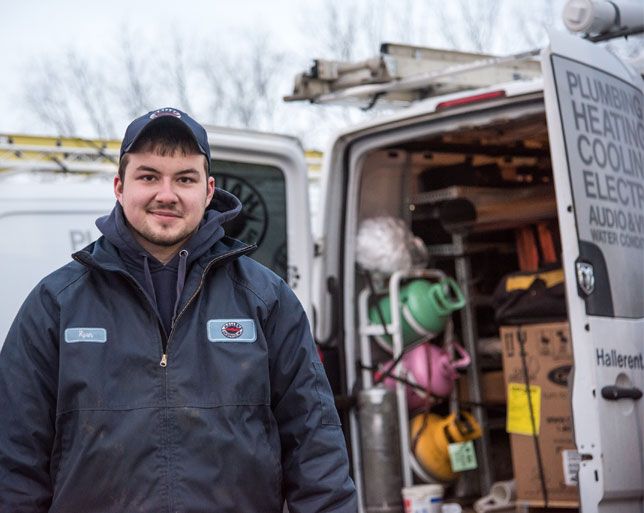 York, PA, was founded in 1741 by Philadelphia settlers. It's home to beautiful landmarks, including Samuel S. Lewis State Park, Swan Lake Mansion, and Haines Shoe House on Route 30, not far from our Loucks Road location.
Founded in 1981, Haller Enterprises provides top-notch HVAC, electrical, plumbing, and water conditioning services to York residents. Let our licensed, insured, and background-checked technicians help with your home repairs, installations, and maintenance. We provide flexible financing plans and upfront prices.
Expert HVAC Solutions
Keeping your home and family comfortable is a top priority; it's why we offer reliable HVAC service.
Our Heating Services
If your system is making unusual noises, producing strange odors, providing little to no heat, or utility costs increase suddenly, turn to us.
Our heating services include:
Heating maintenance
Heating repair
Heating installation
Comprehensive AC Solutions
If your AC is over 10 years old and repair costs are 50% of what a new system might cost, consider an upgrade.
Ask about an energy-efficient, space-saving ductless mini-split for your whole home, attic, or garage. With zoned settings, you can program your preferred temperatures in each room.
Our AC services include:
AC maintenance
AC repair
AC installation
Call Haller at (888) 565-0546 to schedule HVAC repair in York, PA.
Professional Plumbing Services
We take pride in offering comprehensive plumbing solutions that cover installation, maintenance, and repair. Our team is committed to ensuring your plumbing systems are in optimal condition.
Whether you need a new water heater installed, your drains cleaned, or well pump repairs, we've got you covered.
Our plumbing services include:
Water heater services: We specialize in installing, repairing, and maintaining water heaters, ensuring you have a consistent and energy-efficient hot water supply.
Drain cleaning: Say goodbye to stubborn clogs and slow drains with our professional drain cleaning services.
Water conditioning: We offer water conditioning solutions to enhance the quality of your water.
Well systems & well pump repair: For those with well systems, we provide comprehensive services.
Call (888) 565-0546 to request plumbing repairs in York, PA.
Keep the Power on With Our Electrical Services
Our electrical services are designed to keep the power on and your electrical systems running smoothly. With a team of highly skilled and certified electricians, we offer a wide range of electrical solutions, including priority electrical services that cater to your needs.
Our electrical services include:
Generator services: Be prepared for power outages with our generator services to keep your home or business powered during emergencies.
Lighting services: We provide comprehensive lighting solutions to enhance your space.
Commercial services: We understand the unique electrical needs of businesses, offering a suite of services to keep your operations running smoothly.
Rewiring: Whether you're remodeling or upgrading your electrical systems, our rewiring services ensure safety and compliance with modern standards.
Breaker panel replacement: An outdated or malfunctioning breaker panel can be a safety hazard. We can upgrade your breaker panel to improve electrical safety and performance.
EV car charger installation: If you own an electric vehicle, our services include the installation of EV car chargers, ensuring convenient and efficient charging.
And more
Call (888) 565-0546 to schedule electrical services for your York home.
Join Our Membership Plan
Preventative maintenance lets our technicians keep your equipment in top shape. Annual maintenance can also extend the life span of your equipment and keep you from voiding warranties.
Sign up for our home maintenance plan for exclusive perks like discounted fees, complimentary filters, batteries, and members-only offers.
Call the Haller team at (888) 565-0546 to learn more about our maintenance plan.
Why Choose Haller Enterprises?
With decades of experience, Haller Enterprises provides comprehensive home services and emergency repair. Servicing all brands, we can provide a free estimate on your replacement quote and book a same-day appointment.
Backed by five-star feedback and several awards, explore our community efforts and see why customers trust us with their home service needs.
Schedule service today by calling (888) 565-0546.
Ready To Talk to a Home Services Specialist?