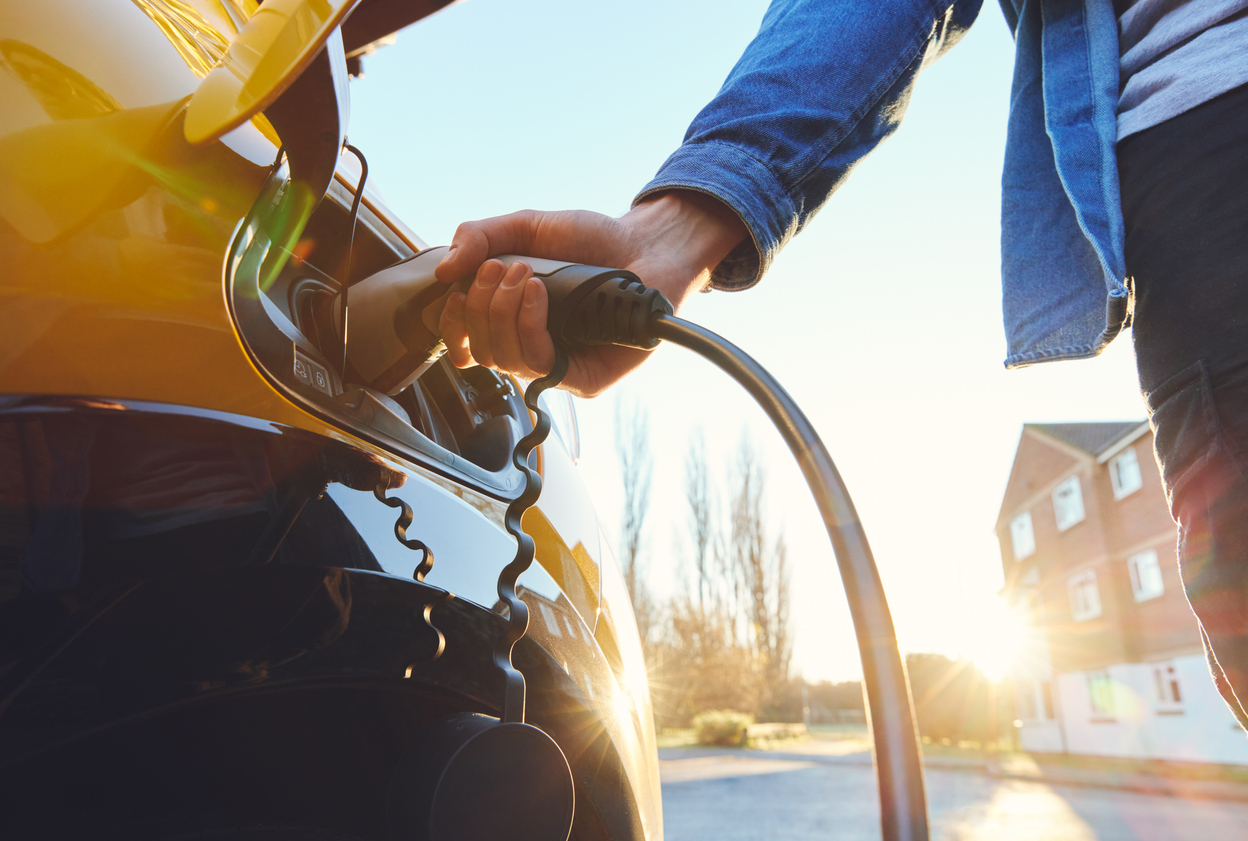 EV Charging Station Installation in Central Pennsylvania
Our commercial and residential technicians are experts for all your car charging station needs in central and eastern Pennsylvania.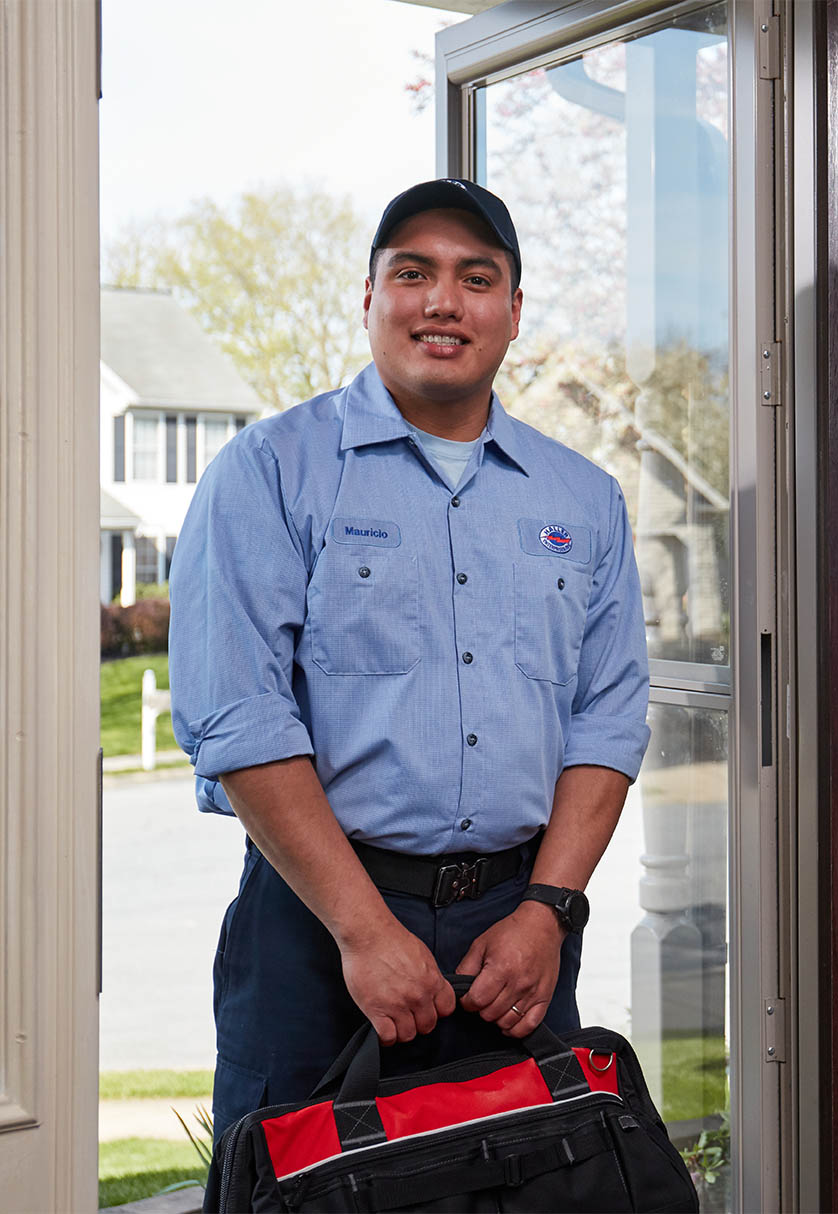 Have Questions? We're Here to Help!
Quality, Friendly Service in Central & Eastern PA
Installation, Repair & Maintenance for EV Chargers in Central Pennsylvania
Electric vehicles (EVs) are becoming more popular in Pennsylvania and throughout the U.S. EV sales account for nearly 7% of the country's auto market in 2023. With that percentage expected to rise exponentially in the coming years, homeowners and businesses are investing in residential and commercial charging stations.
At Haller Enterprises, we know the benefits of having an EV charger. Our licensed and insured technicians will take the time to discuss your options and which charging station makes the most sense for your needs.
Call (888) 565-0546 to schedule an EV charging station installation in central Pennsylvania.
Install an EV Charger With Haller Enterprises
A major reason residents trust Haller for installing a residential or commercial car charger is that we've been in business since 1981. We have extensive experience with different levels of car chargers and always provide the ideal placement for the charging station.
Customers also get upfront pricing and flexible financing because you should never have to choose between cost and quality service.
If you're thinking about purchasing an electric vehicle, consider these popular electric car models:
Nissan Leaf
Tesla Model 3 and X
Kia Soul EV
Chevrolet Bolt
Audi Q8 e-tron, e-tron GT, and Q4 e-tron
Different Types of Car Charging Stations
Whether you're looking to install a charging station in your garage or build a multi-car station for your business, we're here to help you determine which car charging station fits your needs.
Types of car charging stations:
Level 1: This level allows you to use the charger that came with your electric car and can plug into any 120V outlet. With this charger, it can charge 124 miles in 20 hours.
Level 2: The next level requires an electrician to install the 240V outlet. These chargers are sold separately from the car but can be purchased at the same time. You can charge your car 5 to 7 times faster than a level 1 port.
Level 3: Level 3 chargers are much more powerful than level 1 and 2 stations. It's important to make sure your car can handle the voltage.
Schedule EV charger installation in central Pennsylvania by calling Haller at (888) 565-0546.
Advantages of Having a Home EV Charger
There are various benefits to installing a residential EV charger, including:
Convenience: It gets old having to plan your day around the nearest public EV charging station. A residential EV charger lets you plug in when necessary and without leaving home.
Cost savings: Many EV owners save money by charging at home instead of at a public charging station. While you must budget for an EV charging station installation, you'll likely pay less in the long run. State and federal rebates can help you save even more.
Longer battery life: Did you know that public charging stations can wear down your battery faster? When you get a home EV charger, the technician will configure the station specifically for your battery, making it last longer.
Higher home value: Future homebuyers will want a home with a residential EV charging station. Investing in one now could mean a higher sales price if you ever move.
Reduces your carbon footprint: Switching from a gas-powered vehicle to an EV is a win for our community and environment.
Pennsylvania Incentives for EV Charger Installation
Residential EV charger installation is becoming more affordable thanks to state incentives. We encourage local homeowners to review this information and use the rebate money for an EV charging station.
It's a worthwhile project whether you're a longtime EV owner or plan to buy your first EV soon.
Call (888) 565-0546 to learn more about the different financing options for EV charger installation in central Pennsylvania.
Schedule an EV Charger Installation in Central Pennsylvania
Haller has you covered with unmatched EV charging station installation, repair, and maintenance. Our electricians can also upgrade your electrical panel if adding a residential charger would require a panel upgrade. You won't find our level of expertise anywhere else.
Choose Haller Enterprises for:
Service for all brands
Licensed and insured professionals
Free estimates on replacement quotes
Upfront pricing
Background-checked technicians
Financing options
Schedule your EV charger installation with Haller by calling (888) 565-0546 today.
Ready To Talk to a Specialist?