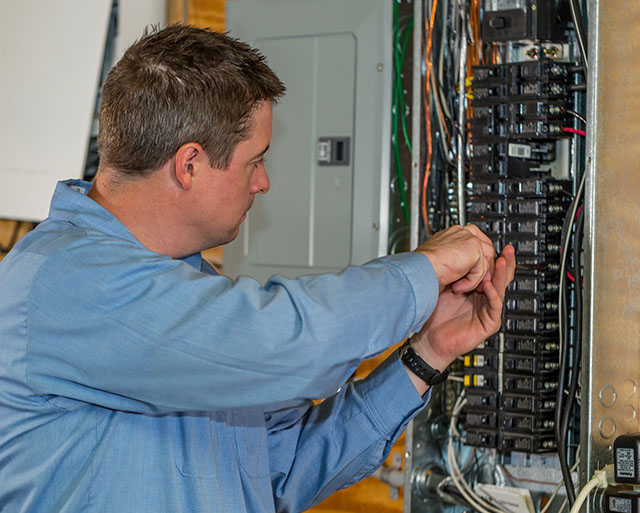 Electrical Panel Upgrades in Central Pennsylvania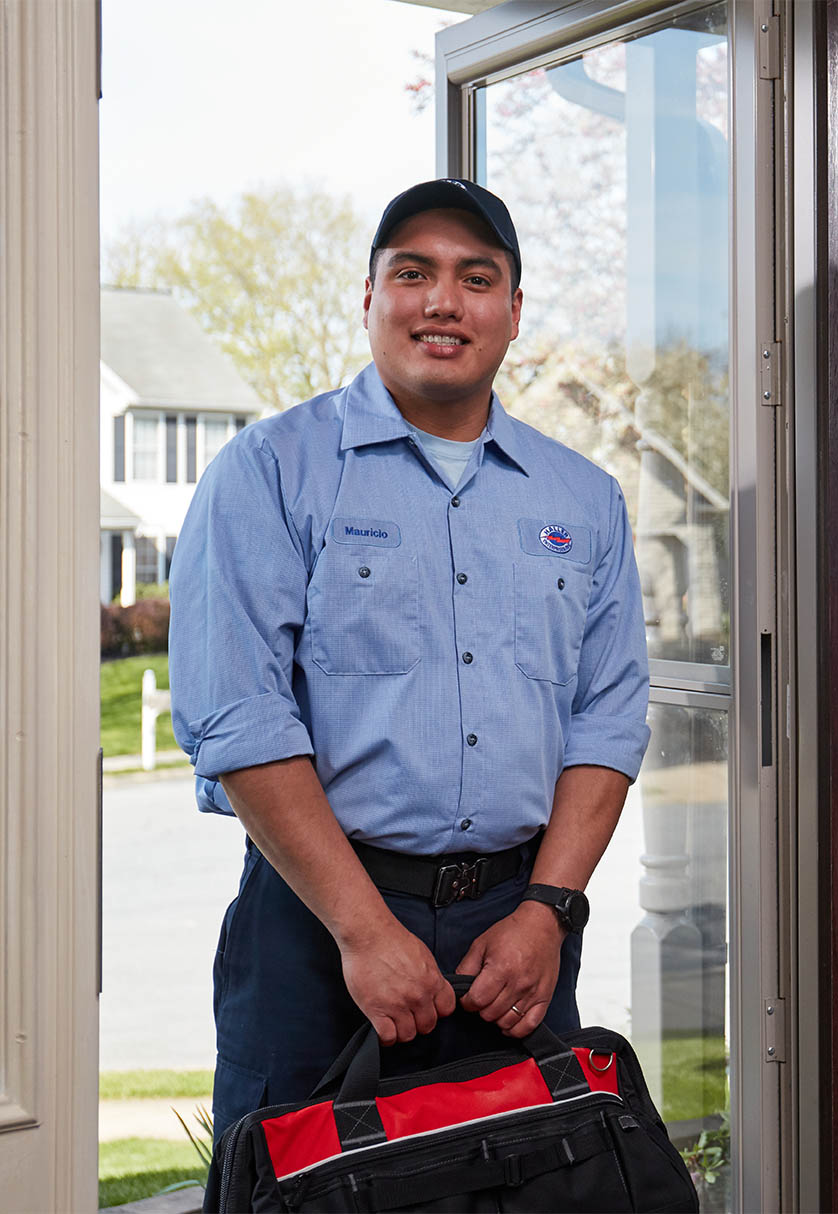 Have Questions? We're Here to Help!
Quality, Friendly Service in Central & Eastern PA
Central Pennsylvania's Top-Rated Electricians
In today's age, our central Pennsylvania homes are equipped with many electrical appliances and devices that have become integral to our daily lives.
From refrigerators and microwaves to laptops and entertainment systems, we rely on electricity for virtually every aspect of our routine. However, all these conveniences come with a cost: the growing demand for electrical power. As our dependence on electricity increases, so does the need for a reliable and efficient electrical panel.
Our team at Haller Enterprises has you covered with professional electrical panel upgrades so your electrical system can operate efficiently, safely, and without issues. We offer free estimates on replacement quotes and upfront pricing to ensure you can make an informed decision.
Call (888) 565-0546 to schedule an electrical panel upgrade in central Pennsylvania.
When You Should Consider Upgrading Your Electrical Panel
There are several instances when homeowners should seriously consider upgrading their electrical panel to increase their electrical capacity, including:
The home is over 40 years old: Outdated panels usually struggle with modern electronics and appliances. At Haller, we highly recommend a new panel for improved power distribution.
Circuit breaker frequently trips: If you experience a frequently tripped breaker at home, you may need to invest in a new electrical panel. Delaying a panel upgrade may increase the risk of an overload or fire.
Burning smells or sparks from your electrical panel: These are typically signs of a failing electrical panel. The sooner you upgrade, the quicker you can prevent a potentially dangerous situation in your home.
Renovations and additions: If you plan to add new rooms, remodel your kitchen, or install additional appliances like air conditioners or electric vehicle charging stations, you'll likely need to increase your electrical capacity.
Safety concerns: Outdated electrical panels, like those with fuses or older circuit breaker designs, can be a safety hazard. They may not have the same level of overcurrent protection and fire prevention features as modern panels.
Inadequate power for modern appliances: Today's appliances, such as high-efficiency HVAC systems, energy-efficient lighting, and smart home devices, require more power than older models. If you experience voltage drops, flickering lights, or reduced performance from these appliances, your electrical panel may be insufficient.
Schedule an electrical panel upgrade in central Pennsylvania by calling Haller Enterprises at (888) 565-0546.
Why It's Beneficial To Have an Updated Panel
There are countless advantages of having an updated electrical panel in your home, including:
Safety: Up-to-date panels are designed to meet the latest safety standards, reducing the risk of electrical fires, shocks, and other hazards. This is especially crucial for protecting your family and property.
Cost savings: Upgrading your panel can result in energy savings over time, reducing your electricity bills and environmental impact.
Higher home value: Potential buyers are often attracted to homes with modern electrical systems, as they understand the importance of a safe and efficient electrical setup.
Peace of mind: Knowing your electrical system is up-to-date and capable of meeting your needs provides peace of mind. You won't have to worry about unexpected power outages, frequent electrical issues, or the safety of your family and property.
Reliability: An updated electrical panel is more reliable and less prone to frequent circuit breaker trips. It can handle the electrical demands of modern appliances and devices, ensuring a consistent power supply.
Capacity for future needs: An updated electrical panel is better equipped to handle future electrical demands. As technology continues to advance, your home's electrical requirements may increase.
Call (888) 565-0546 to learn more about electrical panel upgrades in central Pennsylvania.   
Electrical Panel Repairs
There are times when a panel just needs a repair instead of an upgrade or replacement. For example, replacing a circuit doesn't entail an entire panel replacement. At Haller Enterprises, you can count on our technicians to discuss your repair options or if panel replacement makes more sense.
Call (888) 565-0546 to request electrical panel repair with Haller Enterprises in central Pennsylvania.
Upgrade Your Central Pennsylvania Home's Electrical Panel With Haller Enterprises
The Inflation Reduction Act includes panel upgrades, allowing homeowners to save on costs. We encourage central Pennsylvania homeowners to explore rebate information about upgrading electrical panels.
At Haller, we strive to be transparent in everything we do. Our technicians take the time to provide various choices and explain any troubleshooting steps. With over 40 years in business, we're your one-stop shop for home service in central Pennsylvania.
Upgrade your electrical panel by calling Haller Enterprises at (888) 565-0546.
Ready To Talk to a Specialist?