About Haller
We live our values to deliver quality services and enrich the lives of Central & Eastern PA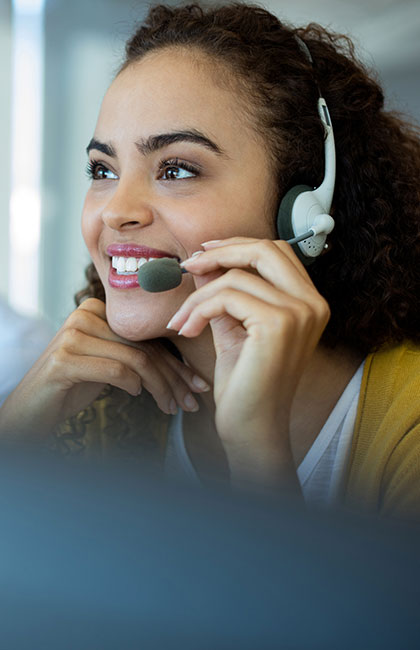 Have Questions? We're Here to Help!
Quality, Friendly Service in Central & Eastern PA
Our Roots in PA
It all began 40 years ago with a man, a van, and a dream. Rick Haller established Haller Enterprises in 1981 and has worked over the years to evolve the company into the best home services provider in Central and Eastern Pennsylvania. With nearly 400 employees and five branch locations, Haller is ready to serve customers across Central and Eastern Pennsylvania, tailoring to all their plumbing, electrical, and heating and cooling needs.
Areas we Serve in PA
Our five branches allow us to serve residents of Central and Eastern PA fast and effectively. Take a look at our office listings below for contact information and a link to more details on areas we serve.
Haller Enterprises
212 Bucky Drive
Lititz, PA 17543
United States
(717) 625-1500
Haller Enterprises
4330 Lewis Rd Suite #2
Harrisburg, PA 17111
United States
(717) 216-0783
Haller Enterprises
801 Loucks Rd #1927
York, PA 17404
United States
(717) 845-4500
Haller Enterprises
263 S Whitford Rd
Exton, PA 19341
United States
(610) 860-6583
Haller Enterprises
2125 28th Street SW
Allentown, PA 18103
United States
(267) 668-0780
Enriching Our PA Communities
Our mission is to enrich lives in the communities we serve, and it's the cornerstone of our business. It's our honor to help our fellow homeowners solve problems quickly, but it's also important for us to give back to our community.
We continue to devote time, effort, and energy to noble causes and inspiring foundations that support the health and vitality of our cities, towns, and counties. Check out Haller community initiatives!
What Sets Us Apart
We're anchored by our values and driven by our vision for a better service experience. What does that mean for our employees and our customers?
Well, we strive to conduct our daily business and manage our company with integrity. That means doing the right thing when no one is watching, honoring our commitments, and treating each other with dignity and respect.
Integrity helps us deliver on our promise of quality care and service, from that first call to long after the job is complete. But we can't get far without the collective effort of the Haller team — our success rests on our incredible employees, their diverse experience, and their care and consideration for every customer. At Haller, you can be sure each service interaction will be an excellent one!
Innovation Plus Safety Equals Better Service
Solving today's home service problems calls for innovation. Now more than ever, this means bringing fresh ideas and new technology to the floor while we bring safety to a whole new level.
For us, safety is a way of life. We can't do what we do without prioritizing the wellbeing of our employees and our customers, which is why we take our safety protocol very seriously. From careful preparation to our contactless service, you can rest easy knowing our focus is on protecting your health.
Share Our Vision? Join the Haller Family in PA!
We're aiming high: Our goal is to be the clear leader for home, commercial, construction and mechanical services, trusted by every homeowner and business to deliver the best solution. That's why we focus on recruiting and training new employees to gain the skills that will help them excel, and we provide all our deserving team members with ample opportunity for career advancement.
If you want to be a part of a positive force that leads with innovation, empowers employees, and helps customers and communities each day, we'd love to hear from you!