Ductless Systems
If you're looking for a ductless heating and cooling solution, Haller can help!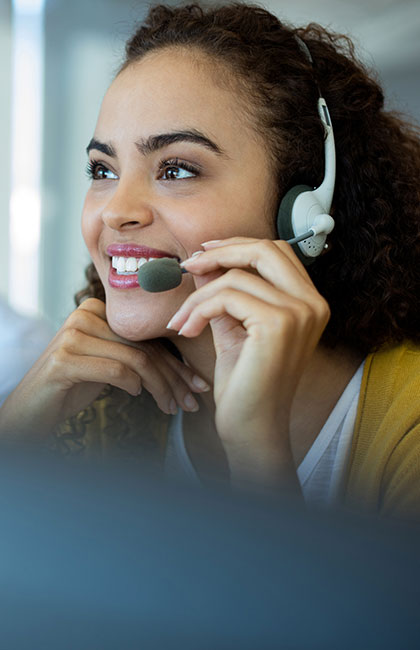 Have Questions? We're Here to Help!
Quality, Friendly Service in Central & Eastern PA
Ductless systems are becoming a popular alternative to traditional heating and cooling systems. They're ideal for spaces with no existing ductwork, spaces with heating or cooling issues, new additions, and more.
With over 40 years of experience in the HVAC industry and an appreciation for new technology, Haller Enterprises has proudly adopted and perfected this innovative solution.
We are fully equipped to help home and business owners find the heating and cooling solution that works best for their needs. Find out if a ductless system is the answer to your question today.
Schedule a ductless mini-split installation when you call (888) 565-0546.
What Is Ductless Heating & Cooling?
A ductless system, also known as a "mini-split," has two main components — an outdoor condenser and an indoor air-handling unit. These units are connected only through a small refrigerant line, eliminating the need for any ductwork.
One outdoor condenser unit is capable of running up to eight indoor air-handling units, and they can provide both heating and cooling functions.
Advantages of Ductless Heating & Cooling Systems
There are several advantages to installing a ductless mini-split system, including:
Easy installation & maintenance: Traditional ductwork is bulky and difficult to install. Ductless mini-splits are simple to install, non-invasive, and can be completed in a fraction of the time. There are no ducts and vents that need to be maintained. They're small units that require minimal maintenance compared to traditional units.
Heating & cooling individual rooms: Ductless mini-splits allow for flexibility. You can install indoor units in the desired areas/zones throughout the house and control the temperature in each room separately. This is ideal for cooling or heating only the areas of your home that are occupied as opposed to the whole house.
Improved indoor air quality: Traditional ductwork without diligent maintenance can become a significant source of dust, allergens, and other pollutants that affect the quality of the air in our home. Ductless mini-splits have unique filtration abilities that can be cleaned with a simple change of a filter and can also be upgraded as desired.
Increased efficiency: On average, it's estimated that the typical AC system can lose up to 30% of its efficiency as a result of duct leaks. By eliminating the need for ductwork altogether, you minimize the risk of air leakage during both the heating and cooling process.
Lower energy expenses & reduced carbon footprint: By heating and cooling only the necessary parts of your home, you're already saving money on your energy expenses. Most ductless mini-split units are built more energy-efficient and can cut heating and cooling expenses anywhere from 30% to 60% compared to the other solutions.
When Adding a Ductless Mini-Split to Central HVAC Is a Good Idea
When it comes to enhancing your home's HVAC system, adding a ductless mini-split is a great choice. Mini-splits are energy-efficient systems offering convenient zoning control.
Opportunities to enhance your HVAC system with a ductless mini-split include:
Seasonal comfort control: During spring and fall, when the weather is just starting to get warm or cool, a ductless mini-split can provide efficient temperature control without the need to turn on the entire central HVAC system.
Sunrooms & home additions: Adding a sunroom, extra bedroom, or any home extension may pose challenges for your existing ductwork. Ductless mini-splits offer a convenient solution for these additional spaces, ensuring they stay comfortable without overburdening the central system.
Garages & workspaces: Garages are often overlooked when it comes to heating and cooling. Installing a ductless mini-split can transform your garage into a more comfortable workspace, especially if you use it for hobbies, workouts, or as a home office.
Zoning in large homes: In larger homes with multiple levels or distinct zones, ductless mini-splits allow for more precise control. You can independently manage the temperature in different areas, optimizing energy usage and ensuring everyone's comfort.
Energy-efficient solutions: Ductless systems operate on a zone-by-zone basis, which means you only heat or cool the rooms you're using. This targeted approach can lead to significant energy savings compared to running the central HVAC system for the entire house.
By incorporating ductless mini-splits into your central HVAC system, you can create a more energy-efficient, flexible, and comfortable home tailored to your needs.
Call (888) 565-0546 today to schedule a ductless mini-split installation.
Have a Question About Ductless Mini-Split Solutions? Call Haller
At Haller Enterprises, we know many homeowners are not experts when it comes to their home's HVAC system and that there are many options to choose from. We want to help take away any stress and confusion you may have and guide you toward the right solution for your home and family.
If you have any questions about ductless heating and cooling solutions or want to have a ductless mini-split system installed in your home, we're happy to help.
Contact a home services specialist at Haller today to learn more or schedule your appointment.