Boiler Systems in PA
From installation to maintenance, Haller's got you covered!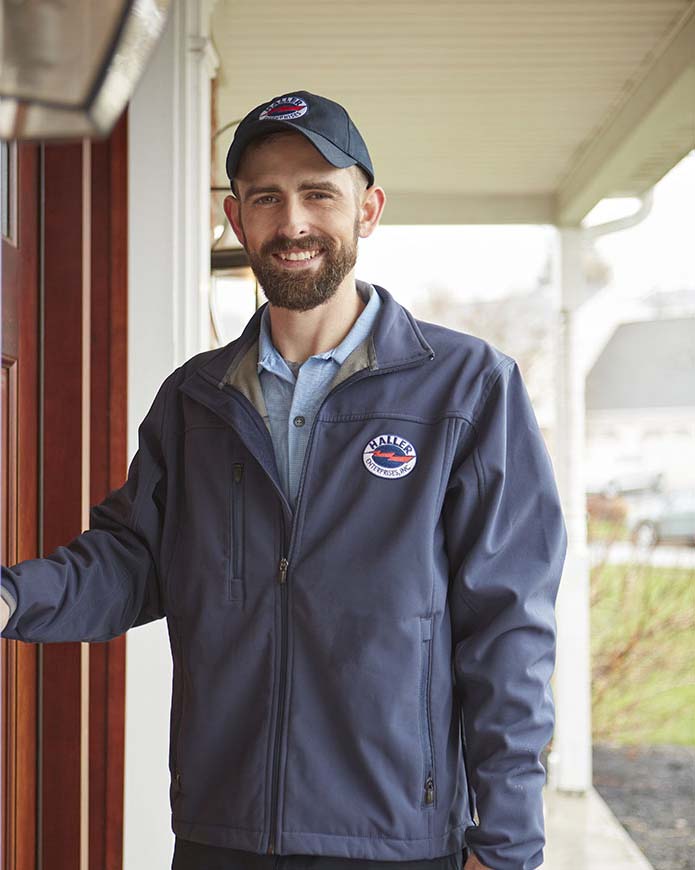 Boiler Systems in PA
Pennsylvania winters can bring on some extreme chills, especially if your home's boiler system isn't working properly. From propane to electric boilers, Haller's boiler system services in PA are here to ensure your unit is on its best behavior.
Call us today for any installation, maintenance, repair, or replacement needs for your home's boiler system in Central and Eastern PA.
Before diving into our services, let's look at how boilers work to heat your home.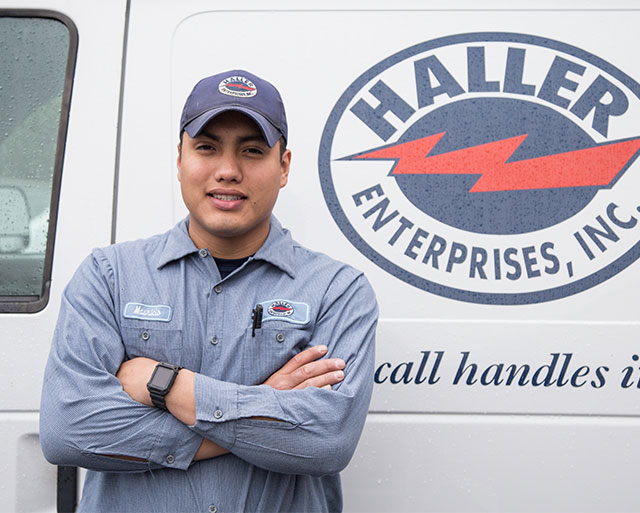 Have Questions? We're Here to Help!
Quality, Friendly Service in Central & Eastern PA
What is a Boiler?
A boiler is a fuel-burning heating system that heats water in its tank and delivers it through your pipes and radiators to warm your home. This type of system also adds humidity to your home in the winter, making the air less dry and more comfortable.
Most boilers sit on top of burners where fuel burns to produce the heat. The most common fuel types are propane, oil, and natural gas––but you can also opt for an electric boiler, which is highly efficient and environmentally friendly.
Regardless of the type of boiler you need, Haller offers top-grade repair, replacement, maintenance, and installation services for all boiler systems in Central and Eastern PA.
Haller's Boiler System Services in PA
Here at Haller, we're always boiling with excitement to handle your home's boiler system in PA! Call us today to schedule an appointment for any of the following boiler services we provide:
Boiler installation
Are you looking to invest in a boiler system in PA? Our team is here to help! We can help you select and install the best boiler system for your home so it's ready for the cold Pennsylvania winters.
Get $500 off a new boiler installation today!
Boiler maintenance
Most boilers can last an average of 15 years if they receive proper care and maintenance. Haller offers tune-up services for your boiler system: checking your flue and air vents, catching leaks and corrosion, and ensuring you maximize your boiler's life.
Boiler repair
The last thing you want is for your boiler to break when winter is in full swing. Whether you have a frozen condensate pipe or low boiler pressure, our team is on call to repair any part of your boiler system in PA to get your heat back on track.
Boiler replacement
If your boiler system is older and acting up more than usual, it might be time to replace it. Haller's boiler system services in PA are here to help you replace your system so you can rely on heat for the cold months of winter.
Need a new boiler system? Contact Haller today to replace your current boiler.
Our Commercial Boiler Services in PA
Aside from residential boiler systems and services, Haller proudly offers commercial boiler services in PA. From installations to repairs, we're here to provide your business with the proper boiler system to keep your building warm and safe during the seasons you need it the most.
Book an appointment for your boiler system today!
Ready To Talk To A Home Services Specialist?