Duct Cleaning
Haller cleans your ducts for a fresher and elevated air conditioning experience.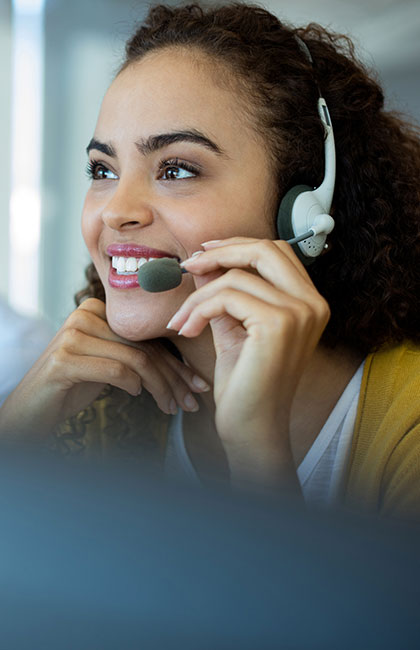 Have Questions? We're Here to Help!
Quality, Friendly Service in Central & Eastern PA
We always assume when we're talking about air quality, we're talking about the air we breathe outside. However, it's easy to forget that the air in our homes is just as important–in fact, the EPA ranks indoor air pollution as one of the top five environmental health risks.
It's critical that we keep the air in our homes clean, especially when it comes to protecting you and your family. Over time, duct maintenance is not likely to be top of mind, but your ductwork can accumulate harmful debris that clogs your ducts, reduces the efficiency of your heating and cooling system, and promotes the growth of bacteria. All of this can circulate and flow back into your rooms. Our experts are here to assess the health of your ductwork and recommend the best solutions for your home.
What's circulating in your air ducts
It's likely you don't even wantto know what's hiding in your ductwork. That being said, it's good to know exactly what kinds of things to look for when considering a professional inspection.
Dust mites
Pollen
Pet dander
Hair
Insect and rodent excrement
Debris
We're not sure about you, but the idea of these contaminants flowing into our homes isn't exactly something to look forward to in the moments you need heating and cooling the most. While there are ways to keep your ducts clean, a routine check from Haller experts will keep your air clean and clear.
What happens if you don't get your air ducts cleaned
You might be asking, "How bad can it get if I don't clean my ducts?" We've got an answer for you and it's not good.
Lower efficiency in heating and cooling systems
Aggravated allergy and asthma symptoms
Pet dander accumulation
Increased interior dust
Rodent or other pest infiltration
Microbial growth inside
Odors from ducts or furnace
Dirt and debris in ducts
Detrimental air quality
If your ducts have been inactive for two or more years, the above could be accumulating and blowing right into your home.
How Haller can help
With health and safety risks involved, don't just trust anyone to clean your ducts. Haller experts care about quality service at a cost suited for your budget. If you're considering replacing your ducts, Haller is equipped to replace your heating and cooling systems.