Residential & Commercial Services: York, PA
HVAC, Plumbing & Electrical Services For Your Home & Business
Haller Enterprises
801 Loucks Rd #1927
York, PA 17404
United States
(717) 807-7917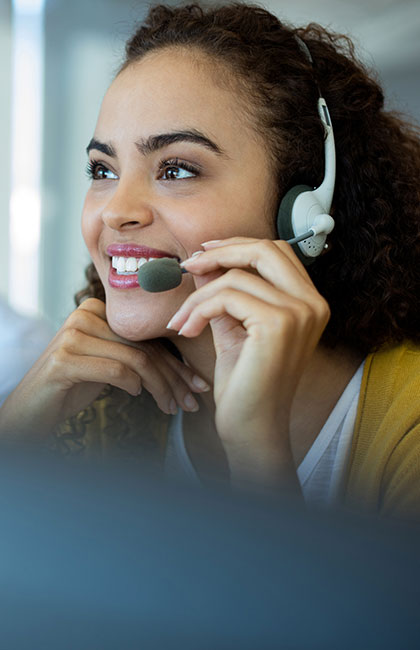 Have Questions? We're Here to Help!
Quality, Friendly Service in Central & Eastern PA
Residential Services in York, PA
York County is one of the fastest-growing counties in Pennsylvania, and our team at Haller is proud to be a part of that growth. We are happy to have an office located directly in the city of York, otherwise known as the White Rose City.
Haller is fully equipped and ready to help homeowners in York and York County with all of their plumbing, HVAC, and electrical needs. We want our clients to spend less time stressing about the condition of their home systems and more time exploring the "Snack Food Capital of the World".
Our local technicians are standing by to help with all of your home service demands, no matter the time of day. From Dillsburg to Fawn Grove and everywhere in between we are dedicated to providing the best-in-class residential services in York. Check out our list of services below:
HVAC Services in York, PA
The technicians and support agents on our team know the importance of having a high-quality HVAC system that is efficient and reliable. That's why at Haller, we take every step possible to ensure that your system is running its best and that it is always there when you need it the most. Whether you're looking for maintenance, repairs, or a full system installation, we have the best heating and cooling services in the industry. We take care of everything in your home from furnaces and air conditioners to ductless heating and cooling solutions. No matter what questions you have about your HVAC system, you can count on Haller to have the best solution for your home.
We are honored to have received these awards and more for our HVAC services in York County:
Who's Who in York Heating & Cooling – Susquehanna Style Magazine (2019)
Plumbing Services in York, PA
No matter what plumbing job needs to be done, whether it's big or small, the experienced team of plumbers at Haller Enterprises are here to help. We have the tools and expertise to take care of any residential plumbing needs, from maintenance and repairs to upgrades and installation. We offer homeowners in York and York County the peace of mind they deserve by providing first-class plumbing services for your home.
Here is what our customers think about our plumbing services in York County:
They did an excellent job with fixing replacing the valve for the main on the house.

– York Homeowner
Electrical Services in York, PA
Whether you have a flickering light, a broken electrical outlet or you just want to install a new light fixture, you should hire the help of an experienced electrician. These jobs are better left to the professionals in order to ensure the safety of your family and your home. Our team of licensed electricians in York is here to take care of all your residential electrical needs, from inspections and repairs to home renovations. You can book an appointment anytime through our online reservation system or access our emergency electrical services 24 hours a day.
This second time I've dealt with Haller both times we've been treated with nothing short of best service. We appreciate the work they have done. Thanks guys.

– Brian
Best Electricians – York Sunday News (2019)
Indoor Air Quality Services in York, PA
Have you ever thought about the air quality inside your home? Having consistently clean air in your home can benefit the health of you and your family. The team of licensed technicians at Haller Enterprises can help you assess, improve and monitor your home's indoor air quality. We offer innovative and efficient solutions for purifying and circulating your air and improving your ventilation. Call us today to book an appointment with one of our indoor air quality experts in York.
Water Quality & Water Conditioning Services in York, PA
Whether you have well water or municipally treated water, it is important that your home is equipped with the necessary water conditioning system. Our experienced technicians at Haller Enterprises can help you improve the quality of your drinking water. We help with everything from assessments and maintenance to new system installations. Call us today for the best water quality services in York County.
Commercial Services in York, PA
Do you own a business in York or York County? Haller Enterprises is here for all over your building service needs, big or small! Take a look at our commercial services below:
Construction and Mechanical Services in York, PA
Retrofit & Replacement Services in York, PA
Predictive Maintenance Services in York, PA
Additional Areas We Serve
Adams County
Our local office provides residential plumbing, electrical, and HVAC services to homeowners in Adams County. We proudly serve cities across the county including Carroll Valley, Gettysburg, East Berlin, Littlestown, and so much more! Call Haller today for all your home service needs in Adams County.
Franklin County
Haller Enterprises is happy to provide residents of Franklin County with the best-in-class home services. Whether you need plumbing, electrical, or HVAC services, our local technicians can help get the job done right. We proudly serve all cities and towns across Franklin County including Chambersburg, Greencastle, Waynesboro, and more!
Regardless of the risk and the skill the job demands, from electrical to HVAC, we are committed to your safety. Take a look at how we are keeping you safe during COVID-19 through our safety protocols.
Ready To Talk To A Home Services Specialist?