Indoor Air Quality Services
Ensure your home's air is clean and healthy with our home indoor air quality improvements.
Why Indoor Air Quality (IAQ) Matters
With age-old concerns like allergens and brand new worries like COVID-19, indoor air quality (IAQ) matters for your home health more than ever. Haller's trained and licensed technicians can help locate issues with your IAQ systems, offer innovative solutions, and bring your IAQ up to or beyond standard.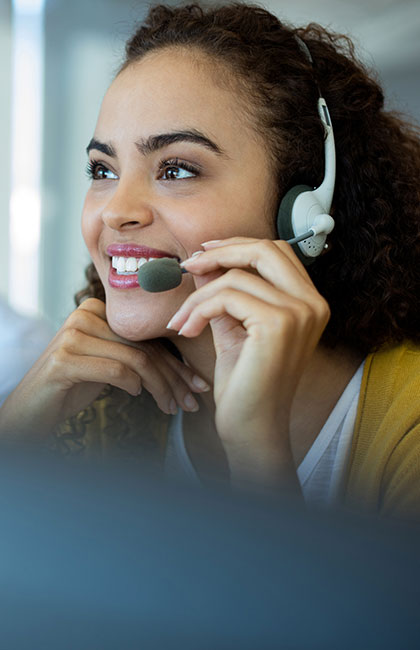 Have Questions? We're Here to Help!
Quality, Friendly Service in Central & Eastern PA
How Clean is Your Air?
The U.S. Environmental Protection Agency states that indoor air quality is often worse than outdoor air quality. There are three categories of pollutants that can build up in your home: chemical contaminants, particulates (very small organic and inorganic compounds), and biological pollutants like bacteria and airborne viruses, including COVID-19.
Do you have pets in your home, suffer from allergies or asthma, or experience dry throat, skin, or eyes? If so, your home may have issues with indoor air pollution.
Here are some questions to ask yourself if you aren't sure if your IAQ is up to par:
Does my home have a healthy level of humidity?
Does air circulate throughout fairly easily?
What ventilation methods am I using at home?
Are there chemicals and other volatile products stored inside?
How many people are sharing this space?
You may find there are some sources of contamination lurking around your home, but don't fret, there's plenty you can do about it.
Improve Your IAQ
There are steps you can take right now to make way for cleaner, healthier air. First, promote ventilation the natural way by opening windows and doors to allow fresh air in. Next, use fans or window air conditioners with the vent control open to circulate air within your home.
Be sure to run the exhaust fans in your kitchen and bathrooms to help remove local contaminants (you need to open a window to let fresh air circulate inwards, too), and stick to your cleaning routine, focusing on carpets and floors where allergens can easily gather.
Regular HVAC maintenance
System maintenance will keep you one step ahead. Maintenance doesn't only improve efficiency and extend the life of your system, it can also help your system clean your air and keep it fresh.
Regular HVAC system maintenance can include frequent filter changes, cleaning, and professional tuneups to help your HVAC system and accessories work better for you.
Systems and Devices for Better IAQ
We carry popular devices to boost IAQ from top brands in the industry.

Why You Can Trust Us
We have over 40 years of experience providing the best heating and cooling solutions to homes big and small, new and old.
Ready To Talk To A Home Services Specialist?