Home Tips For Gas Efficiency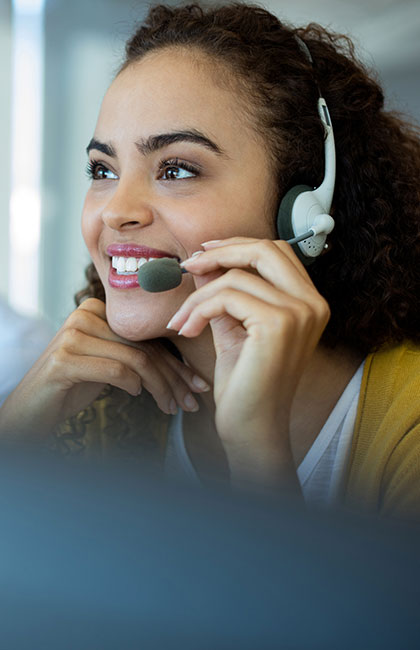 Have Questions? We're Here to Help!
Quality, Friendly Service in Central & Eastern PA
Looking to lower your consumption of natural gas at home? With rising gas prices, you're not alone. Here at Haller, we've put together a list of preventative and proactive measures you can take to improve your home's gas efficiency and reduce your energy bills. From HVAC maintenance to upgrading to a smart thermostat, Haller has a solution for every budget.
Energy-Efficient HVAC Systems
At Haller, we offer a variety of HVAC installation and replacement options to fit your Pennsylvania home's needs, keep you comfortable year round, and lower your gas bills. One of Haller's HVAC Design and Sales Specialists will work with you to design an HVAC system that suits your air quality needs, budget, and energy-efficient goals. Once you pick a solution, you can enjoy a worry-free installation by one of our NATE-certified Haller technicians.
Smart Thermostats
Upgrading your thermostat with smart technology gives you more control over the comfort of your home and your gas usage. Haller can help you install a device that allows you to set and control the temperature in your home remotely or on a timed schedule.
Water Heater Upgrade
Operating a high-efficiency water heater installed by Haller's plumbers can effectively save you more money in the long-run. Enjoy a stress free upgrade process with Haller. Our team helps you plan when you need to replace it, recommends what system you need, and determines how to install it for optimum efficiency. Ranging from tankless to electric, we provide expert advice to ensure your water heater is perfectly sized and suited to fit your budget, fuel type, and energy-efficiency needs.
Duct Cleaning
Duct maintenance is not likely to be at the top of your mind, but your ductwork can accumulate harmful debris that clogs your ducts, reduces the efficiency of your HVAC system, and can even promote the growth of bacteria and mold. All of this can circulate and flow back into your rooms. Haller's expert technicians are here to assess the health of your ductwork and recommend the best solutions for your home.
HVAC Maintenance
HVAC systems can be expensive to replace and install, so it's vital to schedule professional, preventative maintenance at least once a year to extend your system's lifespan, increase its efficiency, and avoid frequent repairs.
Become a member of Haller's One Call Club to receive regular maintenance with priority scheduling, reduced diagnostic fees, discounted repairs, new system installation rebates, guaranteed emergency service, and much more.
And More!
Call Haller today to start reducing your energy bills and improve your home's gas efficiency.
Ready To Talk To A Home Services Specialist?