Work Order Terms & Conditions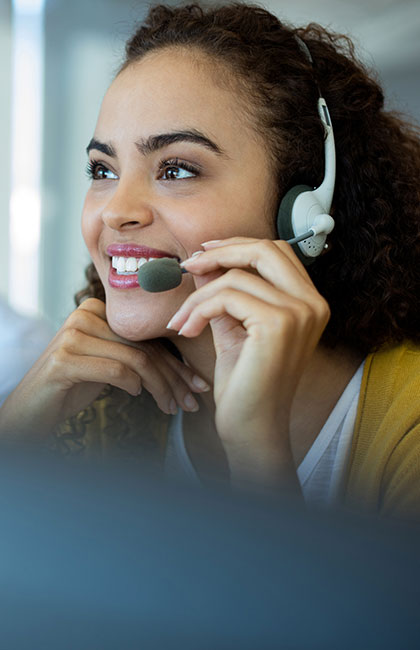 Have Questions? We're Here to Help!
Quality, Friendly Service in Central & Eastern PA
Haller Enterprises Inc. Service Work Order Terms & Conditions
Diagnostic fee quoted by Haller Enterprises Inc (HEI) does not include necessary repairs (parts or labor); additional repair costs shall be quoted but not furnished without proper authorization from customer.
HEI warrants to the customer that materials and equipment furnished will be of good quality and new, unless the contract requires or permits otherwise. HEI further warrants that the work will be free from defects. Work, materials, or equipment not conforming to these requirements may be considered defective. HEI's warranty excludes remedy for damage or defect caused by abuse, alterations to the work not executed by HEI, improper or insufficient maintenance, improper operation or normal wear and tear under normal usage. Any applicable manufacturer's warranty on parts recorded herein is per manufacturer specifications. HEI does not guarantee parts other than those supplied by HEI and any future repairs necessitated by defective parts will be charge separately. Workmanship performed on the equipment noted is guaranteed by HEI for a period of one (1) year.
During the performance of any services, HEI will take all reasonable precautions to avoid injury to persons and damage to property while on the premises, but shall not be liable for any special or consequential injuries/damages.
HEI shall indemnify and hold harmless the customer from and against claims, damages, losses and expenses, including but not limited to attorney's fees, arising out of or resulting from the performance of HEI's work, provided that any such claim, damage, loss or expense is attributable to bodily injury, sickness, disease or death, or to injury to or destruction of tangible property (other than the work itself), but only to the extent caused by the negligent acts or omissions of HEI.
HEI shall not be liable for losses or defect arising from vandalism, fire, flood, wind, war, riots and/or acts of God.
Repair bill/invoice is expected to be paid in it's entirety at or before time of service, unless an arrangement has been made otherwise with HEI. Upon failure to pay invoice within seven (7) days, HEI may proceed with collection procedures including but not limited to legal action. All sums when due shall bear interest at the rate of 1.5% per month from due date until paid, or the maximum legal rate permitted by law, whichever is greater; and all costs of collection, including a reasonable attorney's fee, shall be paid by customer. If HEI must proceed to dispute resolution to enforce its right to payment and if HEI substantially prevails on its claim for payment, then in addition to the award, judgment or verdict, HEI shall be entitled to recovery of its attorney's fees incurred in connection therewith. All disputes shall be resolved by arbitration under the Fast Track Procedures of the American Arbitration Association, Construction Industry Rules and held in Lancaster County, Pennsylvania.
Haller Enterprises Inc. One Call Club Terms & Conditions
Haller Enterprises Inc (HEI) does hereby agree to inspect the equipment indicated at time of enrolment in the One Call Club (OCC) according to the standard/recommended maintenance schedule. Maintenance service shall utilize a checklist and adhere to the corresponding membership level maintenance guidelines. No additional work shall be provided beyond tasks included in maintenance; all repair and/or replacement parts necessary to correct defects will be the responsibility of the customer and will be an additional charge, due and payable at the time of service.
HEI will give OCC members priority/preference over non-club customers, according to their membership level, in scheduling and service matters. OCC benefits and maintenance will only be honored if payment(s) are up to date and customer is in good standing with HEI. OCC member benefits go into effect immediately upon enrollment with the exception of replacement rebates; HEI may require customers to be members in good standing for a period of ninety (90) days before being eligible to receive replacement rebate.
Upgrading levels within the OCC can be done yearly at the time of renewal; level changes may be denied by HEI at any other time of the year.
Early termination of OCC agreement must be given in writing and upon cancellation, any work performed or services rendered shall be due in full, or deducted from any refund. HEI will not issue refunds for early termination if customer has received the contracted maintenance, or has received monetary discounts from OCC membership, including but not limited to reduced service work fees or replacement rebate.
HEI reserves the right to terminate this agreement at any time.
One Call Club Member's Agreement:
By enrolling in OCC, customer agrees to operate the covered equipment according to HEI instructions, to promptly notify HEI of any unusual operating conditions of the covered equipment, and to permit only HEI and/or a service organization authorized by HEI to maintain or repair covered equipment.
By enrolling in OCC, customer consents to receive marketing materials from HEI, including but not limited to mailings, emails, text messages and phone calls. Desired exclusions from any/all of these methods must be communicated to HEI.
By enrolling in EZPay or auto-renew option, customer authorizes HEI to charge bank account/credit card in the amount indicated on the agreement, at the frequency indicated on the agreement, until HEI has received notification of termination in such time and manner as to afford HEI a reasonable opportunity to act upon it.