Healthy Home Solutions
From water quality to indoor air quality solutions, we offer services and products that help keep your family safe and well in your home.
What Makes a House a Healthy Home?
You spend a lot of time and energy in your home, so you'll want to make sure it's set up to support your health. All systems need to work properly — and in harmony — for your home to thrive.
So, what can you do to improve your system functions, the state of your structure, and the health of everyone inside? Here's a breakdown of what it takes to make and maintain a healthy home, and how Haller can help at each step of the way.
$50 OFF a Healthy Home Update
Having a healthy home makes a big impact on our everyday lives, now more than ever. Small changes to your living spaces, kitchen, and bathroom can make a significant difference in your family's well-being. Get $50 off a healthy home update from Haller including touchless faucets, central humidifiers, water treatment systems, and more. Mention code "50OFFHH" to redeem.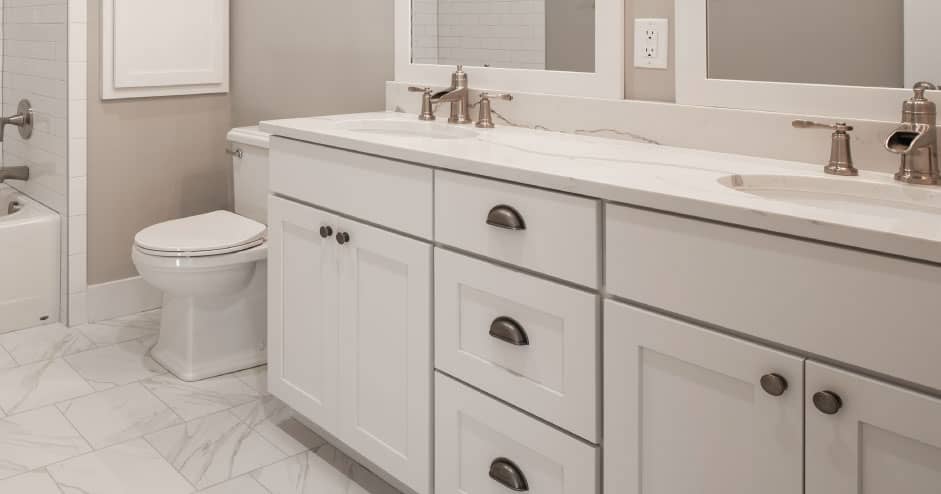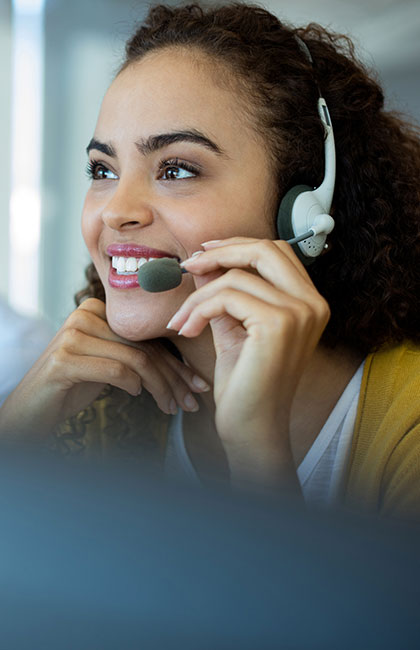 Have Questions? We're Here to Help!
Quality, Friendly Service in Central & Eastern PA
Easy DIY for Better Home Health
A healthy home can help prevent illness and disease, which makes it a worthwhile goal. There's no single path to home health — a number of elements come together to improve the quality of your indoor living space.
Wondering where to begin? Well, you can start building a healthy home routine with some simple guidelines: not wearing shoes inside your home, keeping windows and doors open to promote ventilation (when the weather is nice), and cleaning regularly, paying special attention to surfaces that can gather dirt and debris.
It's also wise to avoid harsh chemicals, including air fresheners and sprays (they can contain volatile organic compounds, or VOCs) and use exhaust fans to move out pollutants, especially in kitchens and bathrooms.
Regular maintenance makes a difference
Keeping your systems clean, running efficiently, and working together is something you can do yourself (with a bit of professional help, from time to time).
Aside from addressing efficiency issues right away and testing your smoke and carbon monoxide detectors regularly, there are a few general guidelines when it comes to system upkeep, like:
Change your HVAC system filters at least twice a year
Have your air ducts cleaned every year (consider upgrading if they're very old)
Get annual HVAC, plumbing, and electrical tuneups
Have a pro inspect your water supply system regularly
Devices and Additions for Healthier Systems
Make sure you're getting the most out of your home with smart new technology and modern designs for HVAC, plumbing, and electrical systems.
Heating and Cooling
Humidifiers and Dehumidifiers
Keeping the right level of moisture in your home helps you stay clean and comfortable. Humidifiers and dehumidifiers can help keep mold and bacteria from building up.
Smart Thermostats
Easy and convenient for regulating the temperature in your home, smart thermostats have handy scheduling features and controls at your fingertips to control your indoor climate.
IAQ Solutions
From UV lights to air purification systems, Haller offers a variety of tools and techniques to improve your indoor air quality (and maintain it).
Electrical
Ceiling and Exhaust Fans
Air circulation is important for better indoor air quality, and fans are great allies when it comes to moving your air around.
Generators
There's no substitute for a good backup plan. Haller can help you stay on track when the power goes out with the right standby or backup generator.
Carbon Monoxide and Smoke Detectors
No matter the size or style of your home, you need these devices: they're your first line of defense against dangerous (and invisible) hazardous gases.
Plumbing
Water Quality Devices
Water filtration, water softening, and water purification can keep your water clean and fresh. Not sure where to start? We can help you choose and install a water conditioning system.
Garbage Disposals
Whether you have an older disposal in need of repair or looking to install a brand new state-of-the-art solution, we offer the garbage disposal service you need.
Touchless Faucets and Toilet Seats
The less you touch a surface, the less potential for germs to spread. Looking to upgrade to touchless devices? Here are some of the leading products that we offer at Haller:
More touchless technology
If you're looking for more touchless upgrades, consider these other items you can buy: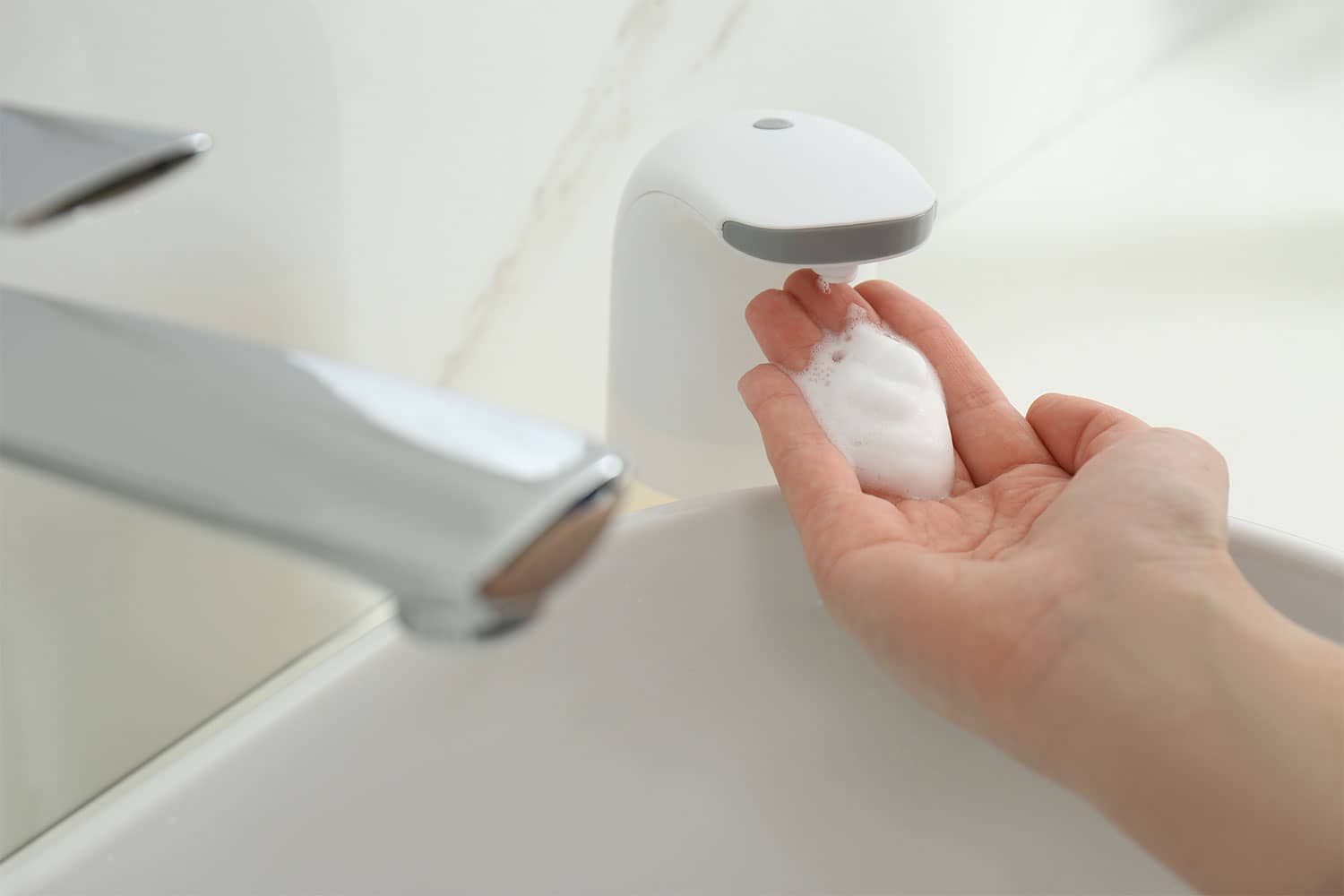 Happiness is a Healthy Home
Haller is here to help you clean, maintain, and improve your indoor living space. If you know what you're dealing with, that's a great first step — we can help solve the problem fast.
Not sure what's at play? No problem, we'll give you a free virtual diagnosis and even walk you through a number of simple repairs right over the phone. Get remote help from one of our experts with a quick call or video chat!
Ready To Talk To A Home Services Specialist?