New Construction Services in Healthcare
Haller proudly offers new construction services for medical facilities across Central & Eastern PA.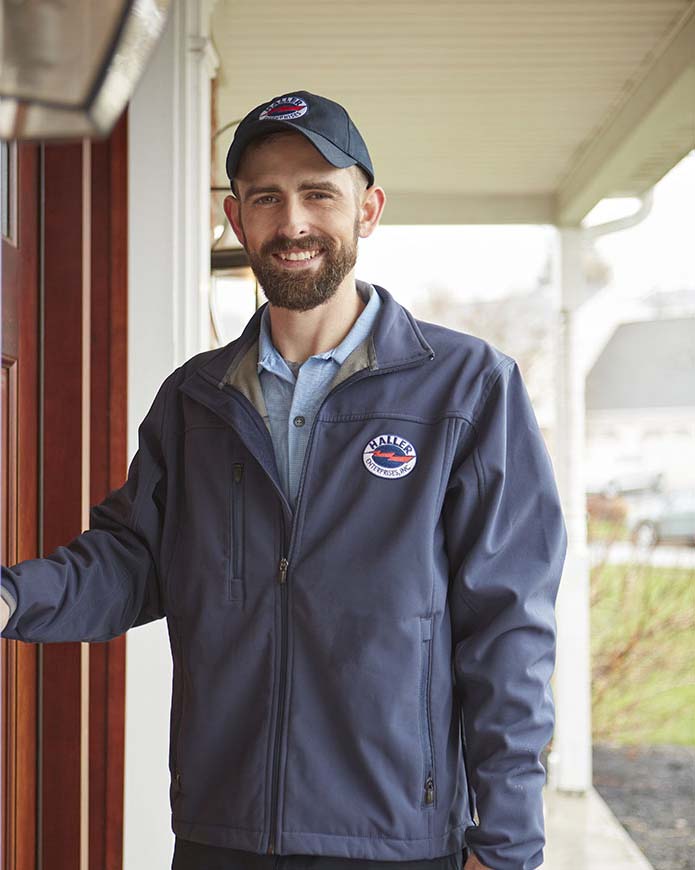 Have Questions? We're Here to Help!
Quality, Friendly Service in Central & Eastern PA
Making a Difference in Medical Construction
From heating and cooling to electrical, Haller is here to offer the best construction services for the innovative design and building of your medical facility.
Over the past couple of years, the medical industry has faced tremendous obstacles regarding sufficient facility space and equipment. We recognize these challenges and will do our best to design your facility's spaces and install systems to ensure maximum operational efficiency.
Is your facility in need of new construction? Fill out our form below to get started.
Our Construction Services For Medical
Here at Haller, we have a well-equipped healthcare team armed with the ability to design and manage a large variety of medical facility projects. You can trust that while we work, you can run your business as usual, with limited patient disruption and interference in your facility's daily routines.
To learn more about how Haller can help your business, take a look at our following construction services:
HVAC
From airflow efficiency to indoor air quality, our technicians are here for all your HVAC repair, installation, and maintenance needs to make the air in your facility safe, comfortable, and breathable.
Plumbing
Your facility's water quality and water systems need to be in tip-top shape. We'll make sure to implement the best plumbing system for your facility to reduce water waste and make sure your facility's water runs safely and smoothly.
Electrical
From top to bottom, medical facilities require a lot of electricity to operate. Our expert electricians are on call to install a wide range of safe and reliable equipment: lighting, lighting automation, touchless electrical systems, generators, and more.
Refrigeration
Whether you need a cooler, freezer, or refrigerator, our technicians are ready to design and install your facility's refrigeration system to make sure your equipment keeps cool and collected.
Retrofit & replacement
We're here to find the perfect fit for your facility. We'll optimize your space and provide reliable and efficient retrofitting for your equipment.
Autocad drawings
We can virtually design and draw up detailed plans to create the perfect space for your project with our in-house AutoCAD technology.
Call us today for any of our services to master your medical facility's construction.
Haller Handles it All
When designing and constructing your medical facility, Haller is like the swiss-army knife of the construction trades and services your medical facility requires to function.
Once your new construction project is complete, you can count on our commercial services to help repair and maintain your systems.
Safety is Our Priority
At Haller, we prioritize the safety of all our employees, every day. We hold regular training sessions at our Learning & Career Development center, HallerU, to keep our team up to date and help improve our Experience Modification (MOD), OSHA Incident, and Days Away Restricted or Transferred (DART) rates.
With our training and attention to caution, you can trust your facility is in safe hands with Haller.
Trust Us to Handle Your Healthcare Facility
We know how important the safety of new construction and system installation is for your medical facility. That's why we're here to handle your healthcare facility with the best construction services Central & Eastern PA has to offer.
Book an appointment with us today to get your project underway.
Contact Our New Construction Department
Fill out the short form below & we'll be in contact with you quickly!
"*" indicates required fields
Ready To Talk To A New Construction Specialist?